These fishing fail GIFs are guaranteed to make you laugh.

Sometimes you win, sometimes you lose, and sometimes someone else loses, gets it on camera, and we get to watch and laugh.
That way, we all win.
Failure to launch
Sometimes even the great Bill Dance can suffer from a failure to launch.
You cant fish without bait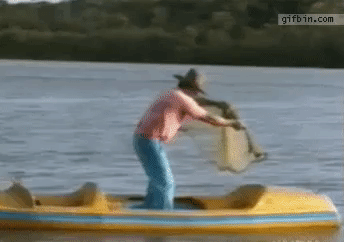 Of course, you cant get bait if your cast net goes one way and you go the other.
Real life Fantaisia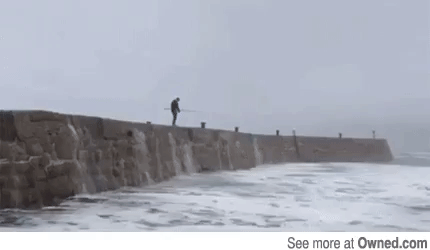 Warm up the orchestra, this guy has a Disney situation on his hands.
Theres always a bigger fish

What a catch the grouper thinks so too.
Sometimes jumping in the boat is a bad thing

I knew I was due for a big one, and then it hit me
And sometimes its really bad Maybe the marlin called shotgun?
A quick lesson in physics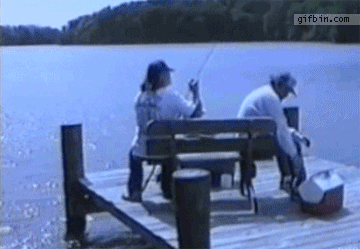 I bet when he was a kid he jumped off of the seesaw too.
The perfect cast

This was definitely not it.
Never let go!!!

If the rod goes farther than the bait Youre doing it wrong!
Sometimes its OK to let go

Sometimes an iron grip just isnt enough.
How to make the 6 oclock news Go to the lake, they said Itll be a great story, they said.
Some days the world kicks your butt.

Other days, its a sheep who is mad that youre fishing in their spot.
The cat eats better than I do.

This is a perfect example of why you should have brought the dog instead.
Sometimes, you just catch bait.

Maybe he lost the fish, but how many people can say they got t stolen from a killer whale?
It doesnt count till you hit the dock How about it doesnt count till it hits the grill?
Like us
on FB